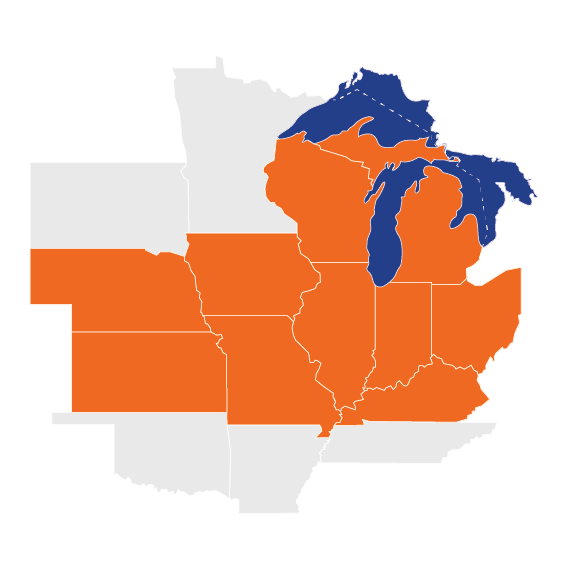 Kraft Werks Engineering was formed through the acquisition of the GÝROL® Fluid Drive and TLT-ASH Handling product lines. With our roots dating back to 1930 and based out of the former Leitner Fabrication Plant in Medina Ohio, our team of skilled craftsmen, Engineers, Welders, Machinists Inspectors and project Managers are well suited to execute your difficult projects flawlessly. With a specialty in fabrication of rotating equipment, our certified welders and machinists are capable of manufacturing even the most difficult of large components and assemblies.
Kraftwerks is American engineered and manufactured.
PRODUCTS:
Gýrol Fluid Drives are the most practical solution to variable speed control. They transmit power at the exact speed required for the job. Smoothly. Quietly. Reliably.
Gýrol® Fluid Drives consistently achieve high reliability ratings under the most demanding conditions and in the harshest environments. In addition the reliable and proven technology is unaffected by obsolescence and does not require software upgrades or updates.
With 5 classes of Fluid Drive products, Kraftwerks has a solution for your application.
TLT ASH HANDLING EQUIPMENT:
May be installed as a remote dewatering device for use with existing wet sluice system where SCC installation under furnace is impractical
Largely shop assembled – lower overall installation cost than redundant dewatering bins, settling & surge tanks
Minimal hydraulic lift required in comparison to dewatering bins allowing use of existing sluice water supply pumps.
Service:
Large & Complex Fabrications
From raw plate to your finished product, no project is too large for us to handle. With cranes up to 70 ton, a high bay with over 33′ under hook and over 50,000 square feet of manufacturing space Kraft Werks Engineering is perfectly suited to meet your heavy fabrication needs.
Large Precision Machining Services
With a CNC Vertical Boring Mill that can turn parts up to 246″ in diameter and a Horizontal Boring Mill with 144″ vertical & 600″ of horizontal travel, virtually no part is too large for us to handle
Not all products are represented for the entire states shown. Contact us for clarity.
Represented in the following states: