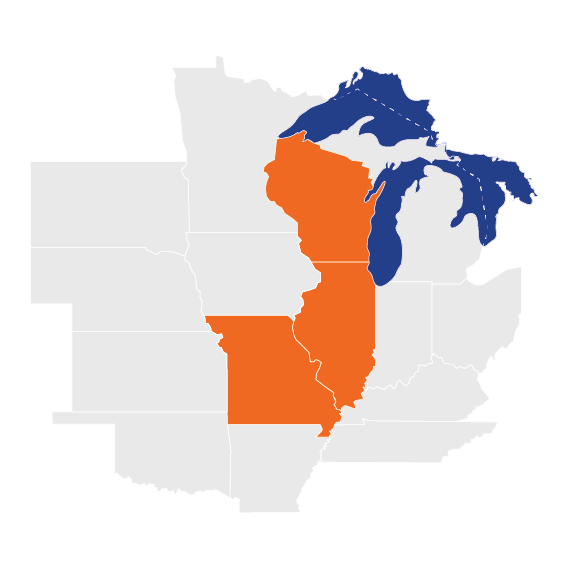 Kennametal has been an innovator in the impact and wear resistant market since 1938. Leading the way in the both power generation and industrial applications Kennametal Conforma Clad™ incorporates tungsten carbide and Stellite™ cobalt-based alloys-into a unique cloth-based and UltraFlex™ slurry-based process.
Kennametal can provide superior wear-resistant claddings in a wide variety of substrate materials and geometries to increase the life of your existing equipment. Kennametal helps EPSI to bring additional value added services to our customers to help them maximize the value and lifetime of in place equipment.
The Conforma Clad cloth-based process produces claddings with densely loaded particles of tungsten carbide. The result is exceptional resistance to abrasion and erosion relative to other hardfacing solutions such as chrome carbide weld overlay and thermal sprays.
Cladding microstructure is consistent throughout, with minimal dilution and a tight interface between cladding and substrate. This consistency facilitates wear monitoring while parts are in service as the cladding will wear uniformly from top to bottom.
Cladding has minimal porosity, typically less than 3 percent, and no interconnected porosity. Cladding has a strong metallurgical bond (>70,000 psi), ensuring no unexpected loss of protection in application such as flaking or spalling.
Cladding can be used in operating temperatures up to approximately 1850°F and has excellent high temperature erosion resistance in fine particle erosion streams. Cladding can be applied to complex geometries, inside diameters, and other non-line-of-site surfaces that are unreachable by other methods.
Gýrol® Fluid Drives consistently achieve high reliability ratings under the most demanding conditions and in the harshest environments. In addition the reliable and proven technology is unaffected by obsolescence and does not require software upgrades or updates.
Power Generation Solutions:
Cladding technology can be applied to a broad range of applications including:
Fan blades
Fan blade liners
Boiler tubes and tube shields
Burner components
Screens
Other industrial Applications
Chutes
Pump Casings and Covers
Shaft Sleeves
Return Bends
Radial Bearings
Flow Diverters
Extruder Barrels
Conveyance Equipment
Rotary Airlocks
Not all products are represented for the entire states shown. Contact us for clarity.
Represented in the following states: